27th-30th July 2017 -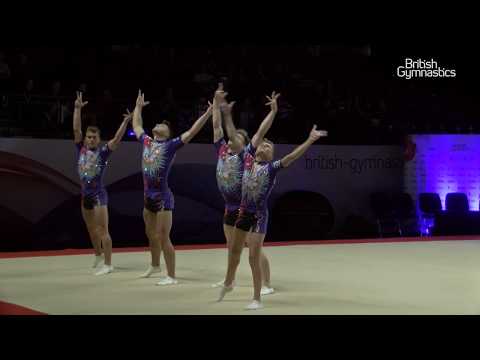 Championships Roundup
Across the four days of action at the 2017 British Gymnastics Championship Series in Liverpool, there were performances from multiple disciplines including; aerobics, acrobatics, rhythmic, TeamGym and the GB Gym for Life Challenge. With over 1500 gymnasts taking part all together, the 99 clubs definitely didn't leave the biggest crowd to date short of things to see.
Ticket sales for the third year at the Championship Series were the best yet, with over five thousand in attendance over the course of the event.
For news, scores and images from the whole weekend, click the tabs below to see highlights.