21st-22nd March 2018 -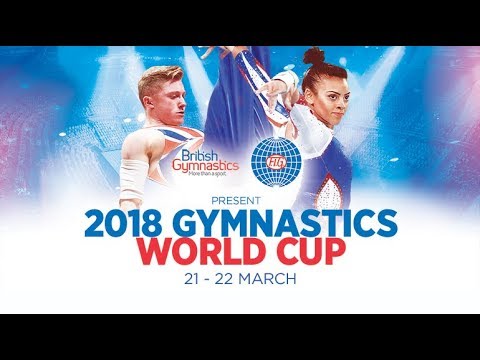 British Gymnastics is delighted to announce it has chosen Birmingham as the host city for the 2018 Gymnastics World Cup. The exciting event will take place at Arena Birmingham over two days in March 2018.
On Wednesday 21st March, the men will battle it out on floor, pommel horse, rings, vault, parallel bars and high bar. On Thursday 22nd March, it's the women's turn to wow the crowds as they compete on vault, uneven bars, beam and floor.
Each year, the World Cup travels the globe with four events staged in four different countries. In 2018, it'll appear in the USA, Germany, and the UK, before reaching an exciting climax in Japan. Nations compete to be crowned World Cup winners with each individual event securing vital points on the leader board. Medals are awarded at each event, with gymnasts also picking up ranking points in the hope of being crowned the World Cup series champion.
Tickets will go on general sale Tuesday, 3 October at 9am.
Prices start from £18 per session, with family tickets available from £48 (booking fees apply).
Wednesday: Men's competition
Doors open: 17:30
Start time: 19:00
Finish time: 22:00
Thursday: Women's competition
Doors open: 17:30
Start time: 19:00
Finish time: 21:30
For more information about the event please visit www.gymnasticsworldcup.co.uk